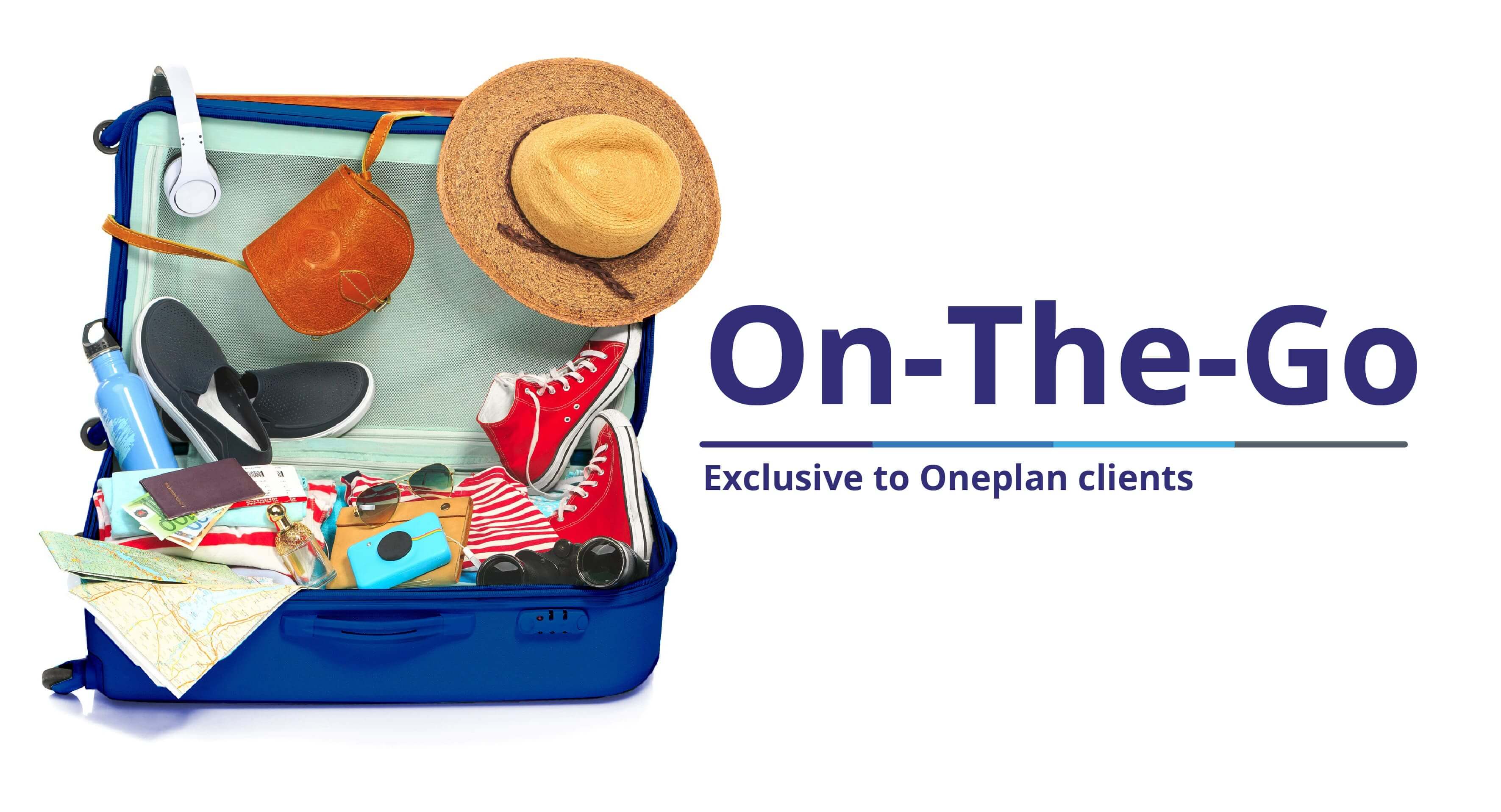 Oneplan On-The-Go insurance allows you to conveniently protect and cover your favourite things while on the move
Simply insure your item using our Oneplan App, as and when you need the cover
It's important to note that to qualify for the Oneplan On-The-Go policy you must currently be a Oneplan client with an active Oneplan policy.
Laptops
Handbags
Cameras
Wheelchairs
Prams
GPS devices
Playstations and other gaming stuff
And so much more.
The following items are not covered by Oneplan under On-The-Go Insurance:
Vehicles, watercraft and aircraft;
Sporting equipment whilst in use, other than golf clubs or pedal cycles whilst taking part in social trail runs. We do not provide cover if you are a professional golf player or cyclist.
---
I AM INTERESTED, CALL ME
Let Us Call You